About the Builder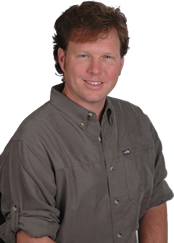 The son of a double-master's degree MIT aeronautics engineer, and an artist who had been on her way to becoming a professional ballerina, I have spent my entire life bringing together the seemingly opposed realms of rock-solid stability and beautiful, fluid form.
My father worked in the aeronautical engineer industry, and his work is still used in commercial jets to this day. My mother couldn't care less about the way things worked and has always been concerned only with the feel of things, anything beautiful, flowing or loving. Now in their sixtieth year of marriage, the two are certainly an interesting match - the engineer and the artist. 
From this pairing I learned that two very different areas of expertise could fit perfectly with one another: my work is entirely about both structural integrity and aesthetic appeal.  A client of mine describes my work as "art painted with a hammer." 
Always there to keep me grounded is my family: my wife, Juliette, who understands the value of things, and our eight children: Cosette, Derek II, Joseph, Marius, Gabriel, Peter, Angelo and Julian.
I am a family man who has been building on the San Mateo Coast since 1991. Most of my work has been new residential construction (17 new homes). But I have also done new commercial construction (Zaballa Retail Plaza and the Coldwell Banker buildings on Main Street, HMB) as well as extensive remodeling work. I pride myself on the quality and integrity of my construction projects. They have earned me the respect of our community. Of my new homes that I have sold, all of them sold for above the comps at the time. I see this as a testimony of the value of my work.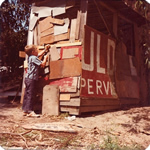 Born in 1970 I grew up in southern California in a rural equestrian area of Orange County. With a father as an engineer who built our childhood house himself and 3 older brothers in construction you can say construction is in my blood. I built my first fort at age 7.Then at age 14 built a two story tree fort 20' off the ground in eucalyptus trees complete with a locking hatch door, sliding Plexiglass windows and a tanning deck. At age 16 I began working over the summers as a framer with my older brothers on the track homes and condos at a time in the 80's when Orange County was the fastest growing county in the nation. At age 18 I came to the Bay Area to study philosophy at the University of San Francisco. There I met a buddy who's father Dave Cresson hired me for light construction work on his properties in Half Moon Bay. There in the summer of 1991 I built my first 2400 sf building on my own. (My dad tutored me through the electrical engineering and installation.) Later in 1995 two of my brothers Rob and Dan moved to Half Moon Bay with me and we built the Zaballa Square retail center and B&B suites on Main Street for the Cressons which led into other commercial construction and 3 spec homes during the 1990s.
For the last 10 years I have completed some other commercial construction on the Coastside including the expansion at the Cypress Inn on Medio Avenue in Miramar, as well as concrete and framing subcontracts over the Hill in Atherton and Hillsborough. But the lion's share of my work was focused on the construction of more than a dozen new homes on the Coastside, both custom and spec homes. All have sold!
I am just as concerned with the parts of the construction you don't see as I am about the parts you do see. Also the house should be wired and set up for the latest technologies whether you install them now or not.