Contact Information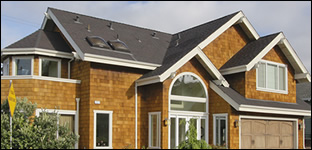 Kulda and 7 Sons Constructions, Inc.
625 Miramontes St., Suite 100
Half Moon Bay, CA 94019


California Licensed General Contractor # 742157
650.712.1582Telephone:
650.712.1272Fax:
650.283.6174Cell:
info@kuldaand7sons.comEmail:
@CoastsideHomes Twitter:
Whether you're considering a simple remodel, addition to existing space or about to build your dream home – on a budget, or sky's the limit – you will be getting the Kulda Quality: structurally solid, with artistic flair, attention to detail (want closet space? Ask me. I've done some innovative things to find extra closet space.) and reflective of your style and vision for yourself.
I invite you to contact me. Come on in to my office in downtown Half Moon Bay for a cup of coffee. The more easily we can talk, the more easily we'll reach your goals. We want you to be delighted with your final product!
Contact Form